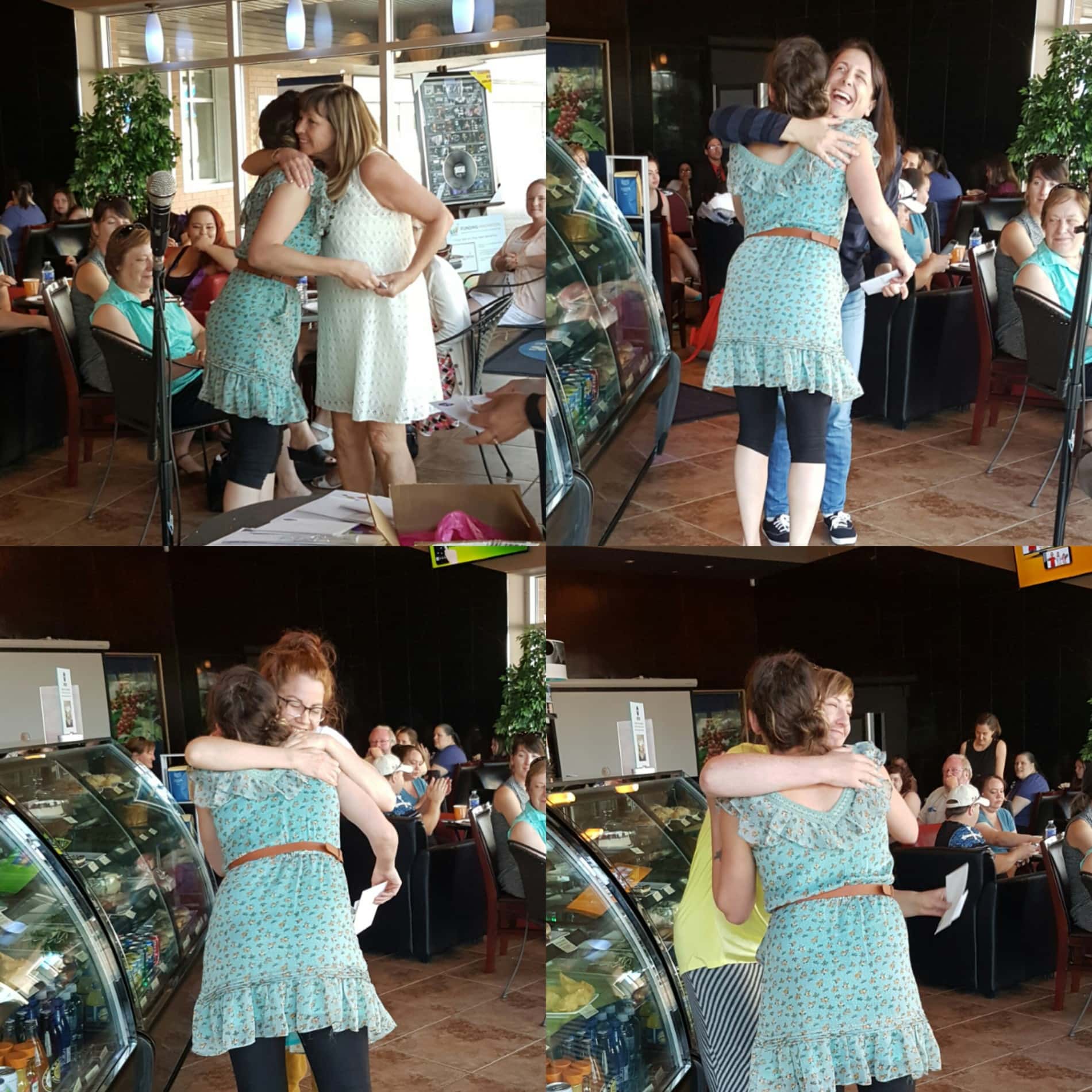 Two of our Sirius Allies share what they've loved and learned as carya volunteers.
Being a volunteer requires a special kind of commitment. Choosing to be part of something not because you have to, but because you truly want to is a powerful and wonderful thing. We are very lucky to have Barbara and Laura as two of the amazing volunteer Allies who support our Sirius program.
What is a Sirius Ally? That's not an easy question to answer. "There's nothing typical about being an Ally, and that's what makes it awesome!" asserts Barbara. On the most basic level, the Allies are there to show up and be present for the high school aged youth they work with. "The year involves all sorts of activities and events," explains Laura. "We start by getting to know each other in the fall and move towards our amazing end of year event. In between there are all sorts of exciting, emotional and wonderful chances to get to know each other". An average week for Barbara has her spending two hours on a Tuesday afternoon with the Sirius youth at Forest Lawn High School. "We check in with each other, and each person has a chance to talk about their day and what's going on in their life," she reveals. "Then we get to business, exploring and discussing issues that are important and meaningful to the youth. Using fun and creative techniques, our facilitator helps us transform the issues that are most pressing for the youth into a service learning project".
Laura has been involved with Sirius since the inception of the program three years ago, and Barbara is in her second year as a volunteer. "I keep coming back because of the connection I have to the young people and how much I enjoy spending time with them!" exclaims Laura when asked about her continued commitment to the program. The desire to be more engaged in her community and do something meaningful with her spare time drew Barbara in. "While I enjoyed my job, it didn't provide a lot of opportunities to be creative, or to feel like I was truly making an impact or a difference", she explains. "Being a Sirius Ally allows me to do both of those things."
Seeing the Sirius youth grow and undergo positive change throughout their time in the program is a major source of joy for both women. "Initially I was surprised – and so impressed – by how smart, insightful and caring [the youth] are," says Barbara. "Over the course of a year, they showed more confidence in expressing themselves and their ideas, they formed friendships and supported one another and they accomplished an impressive amount in completing the project they set out to create." Laura is constantly amazed by the resiliency of the program participants. "Their lives are so complicated and sometimes horrendously frustrating but they keep showing up and being amazing regardless".
Our Sirius Allies give so much to the program, but they also get a lot out of it themselves. Barbara explains: "Coming in to the program, I expected to be a mentor – to share my time and some of the lessons I've learned in life so far. I truly didn't expect to learn so much myself! Being a part of Sirius I have learned to be a better listener, the joy of empowering and inspiring leadership in others, to reflect on topics I might not have otherwise have spent time contemplating (like self-love and body positivity), and about the current and very real issues that face our youth today."
Spending their spare hours with Sirius has taught both women a great deal about how to support young people as they make their way towards adulthood. "Believe them. Take them seriously," urges Laura. "Trust that they can be autonomous people who can make their own decisions. Listen to them explain their experiences, and don't presume you know what they need for support." "The greatest gift you can give is your undivided attention to truly hear and understand what our youth have to say," adds Barbara. "You don't have to have all the answers and you don't have to solve all the problems. Be a caring and interested sounding board."
Laura and Barbara both enthusiastically recommend volunteering with Sirius or with youth in any capacity. "Being a Sirius Ally has been such a joy, and a truly rewarding and fun experience," Barbara states. "It's a great way to engage in your community, to share your skills and experience, and to make a meaningful difference. In return, you will be rewarded with a lot of love, appreciation, and confident young people who see bright futures ahead."
We are lucky to have these two amazing volunteers play a role in the success of Sirius, and we know that the youth in the program benefit from their dedication. With your support, we can continue to help high school aged youth develop confidence, learn new skills and find meaningful ways to contribute to their communities.