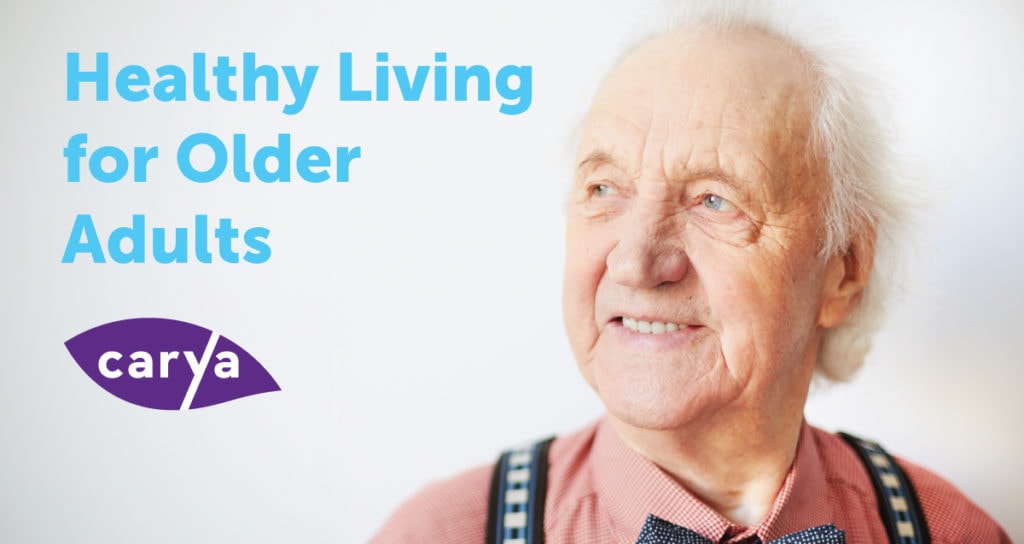 What does healthy living mean to you? To us, healthy living means making positive choices that help you to live your best life. Physical health is usually the first area that comes to mind, but social, mental and spiritual health play an equally important role. Understanding how to create a balance between these areas can go a long way towards cultivating a healthy life. This balance is important for people of all ages. It becomes especially important for older adults as they face the challenges that often come with aging.
As we get older, relationships evolve, living arrangements change and routines may shift. As our friends, family and peers age alongside us, loss and grief often emerge in a whole new way. When so much change, both positive and difficult, is happening around us, it can be easy to let our health fall by the wayside. Our social, mental and spiritual health is especially vulnerable.
We conducted a survey of 72 older adults from all corners of Calgary. Each one of them said that it was important for themselves and their peers to build skills that would help them deal with challenges related to aging. That's why in March, we're kicking off a brand new program called Healthy Living for Older Adults: Choosing to Live Your Best Life. With a focus on cultivating all areas of wellness, this nine-week interactive group will give older adults the skills they need to make positive choices, even in the face of stressful situations. With the right set of tools in our arsenal, our older adult years can be some of the best yet!
If you or someone you know is interested in being a part of our first ever Healthy Living for Older Adults: Choosing to Live Your Best Life group, you can register online here. For more information about the program, please contact Sajjad Ahmad at 403.205.5260 or email sajjada@caryacalgary.ca.