Elder Service Corps
Elder Service Corps is an exciting, dynamic and forward thinking program for older adults who want to make a difference!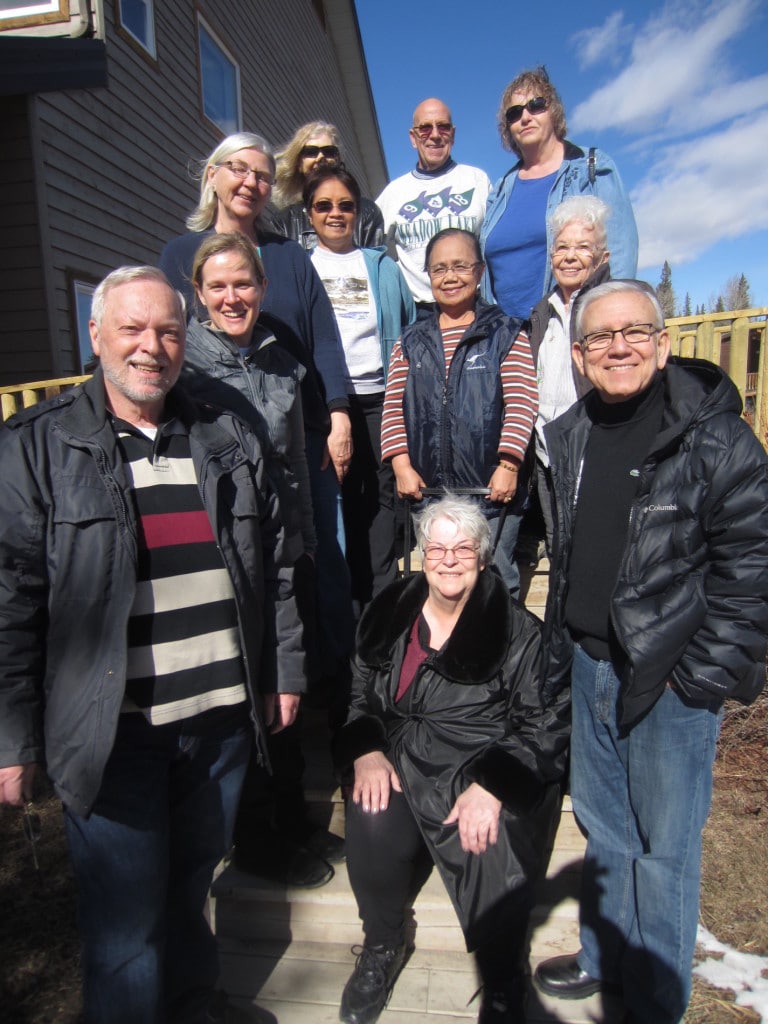 Our program helps older adults turn their life experience into community and social impact, right here in Calgary. Elder Service Corps is a unique 6-month program for adults age 65+ looking to use their life skills and experience, in a structured and productive program of activity. Every meeting the corps group engages in discussion and planning involving topics like elderhood, social issues, challenges and opportunities seniors face and community development. Through this training program the group  selects, develops and implements community projects with support from the carya Team. Elder Service Corps cycles commence February, June and October each year.
Past Projects have included:
Bridgeland Seniors' Coffee Group: Hoping to start a senior's working committee, the Bridgeland Riverside Community Association joined with Elder Service Corps to begin a chat and coffee time at the community centre. This group still meets every Thursday to share their ideas and host activities to help bring the many resident buildings together, over coffee.
Seniors for Social Justice:  A Book Club:  A book club with a twist! Once a month, a group meets at the George C. King Tower Building in East Village to discuss Canadian fiction with a social justice lens using books available through the Calgary Public Library's Book Club in a Bag.
Imagine:  An Art Project:  This once a month gathering in a senior's residence to build relationships while engaging in art related activities. Each month, a new medium is used to explore art with members of the group sharing skills and cultural art – basket making, scrapbooking, painting, and much more.
Cyber Café:  Hoping to decrease isolation for seniors with mobility and/or transportation barriers, an online forum was created so older adults could connect with one another from their own home at any time of day to chat, find out about events, and meet new people in a secure and safe way.
Faces of Aging: In partnership with Studio C, Elder Service Corps members created a photo exhibition that showcased the beauty and diversity in Calgary's ageing population. Through emphasizing our caring, healthy, educated and multi-cultural senior population the project brought awareness to how seniors are very much a part of shaping the landscape of Calgary communities.
Better Than Chocolate: Corps members in partnership with The Unitarian Church recognized that we are sexual beings throughout our whole lives. Through community discussion groups, they explored the topic of older adults' relationship with sexuality and relationships and all the facets including intimacy, sensuality, sexual identity, and sexualization.  The project also worked with Calgary Sexual Health Center on education for seniors.
Generation Silent: Corps members in partnership with Hillhurst United Church organized a community film screening of the film Gen Silent followed by a conversation café to discuss the issues that the ageing LGBTQ community may face and how their experience may be unique. This project continued for two Elder Service Corps cycles and now continues by doing advocacy work by educating seniors housed and long-term care facilities on why it's important to create safe spaces for older LGBTQ adults.
Check out the short film Don't Call Me Dearie to learn more about Elder Service Corps community development projects.
Testimonials:
"As a life long learner my experience with Elder Service Corps was fun, personally rewarding and educational. New friendships were forged, new skills and experience in leadership were gained and a new perspective on Community Development was achieved.
"I would definitely recommend this experience to others and I have."   – Marilyn, Past Participant
"Elder Service Corps is not just about developing Community projects, it also gave me an entire group of kind, caring, and thoughtful friends which I consider as part of my family."    – Sharon, Cycle 6 Participant
"I liked it so much I proposed to replicate the program in Spanish for Latin American seniors." – Alberto, Past Partcipant
Our program was featured in the Calgary Herald, read about it here.
If you are interested in joining Elder Service Corps please register your interest here and a carya representative will get back to you.
Supported by: