Seniors Saving Circle
Event Navigation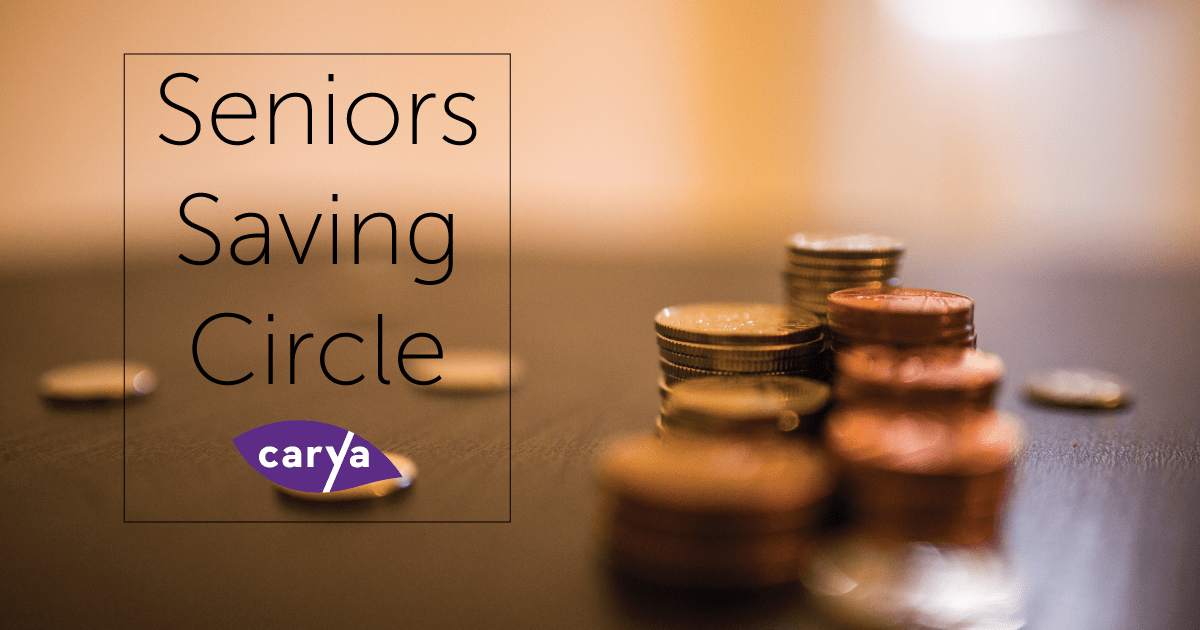 A Matched Saving Program for Older Adults
Increase your financial knowledge and confidence while connecting with peers.
Save $1 in your bank account and earn $3 more!
This free program is designed at helping Older Adults purchase productive assets such as household furniture and appliances, or afford dental or vision-related expenses etc.while learning and sharing how to save money and develop saving habits.
Save up to $300 in six months and you may earn up to $900 in matched savings for a total of $1200!
Please apply by Monday, September 24, 2018
Commencing Monday October 1, 2018
carya EAST: 428 9 Ave SE
Eligibility:
60 years or older
Earning a maximum of $29,139 (1 person) or $36,276 (2 persons) annually
Able to save between $5 and $50 per month
A Canadian citizen or permanent resident
Able to attend the group once every two weeks
What previous participants have said:
"I found that I was able to save each month, previously I thought I did not have enough income." A past participant
100% of the past participants said they feel more confident about money management
97% of the past participants declared that the program material was well-designed
Seniors Saving Circle is offered in partnership with Momentum.
It is part of carya's Community Financial Engagement Programs that work with community members to increase financial awareness and resilience.
Related Events