I Siriusly Wish You Knew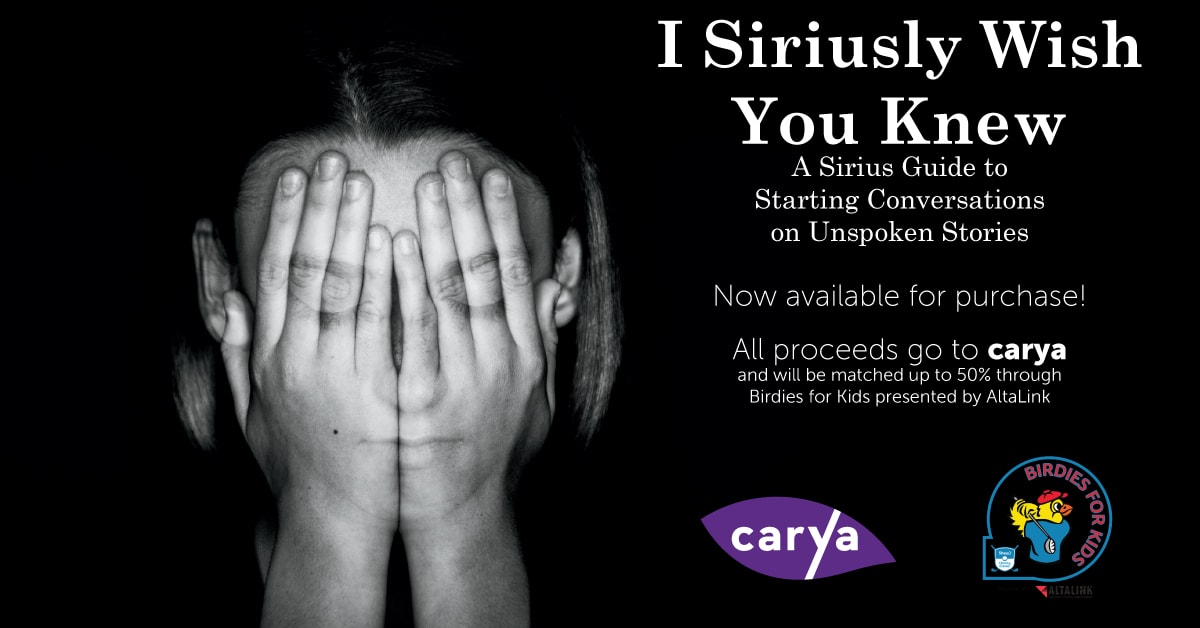 Limited quantities available
Everyone has an unspoken story – something that they wish their friends, family, colleagues or peers knew about them but they just can't share.
The James Fowler High School Sirius Group asked people to submit unspoken stories of what they wish someone in their life knew. They compiled these stories into a book called I Siriusly Wish You Knew. Their hope is to educate, inspire and heighten awareness on a variety of issues in order to open up conversations without judgement.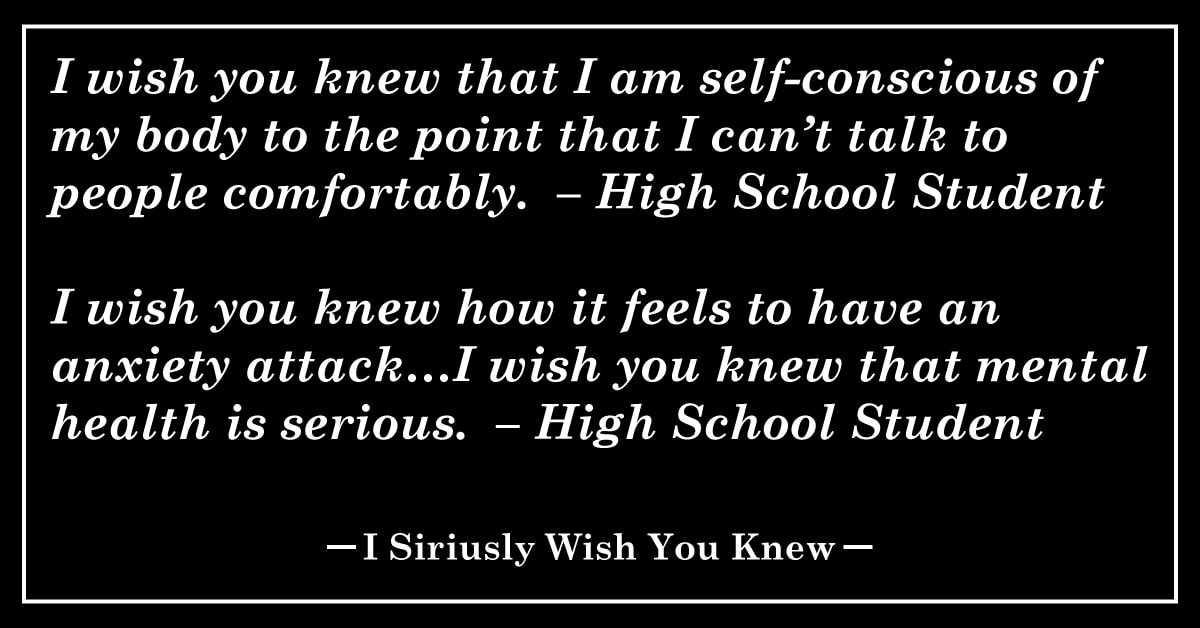 I Siriusly Wish You Knew is now available for purchase!
All proceeds go to carya and will be matched up to 50% through Birdies for Kids presented by AltaLink.
Cost: $15 minimum donation