Crazy by Design: For Parents and Teachers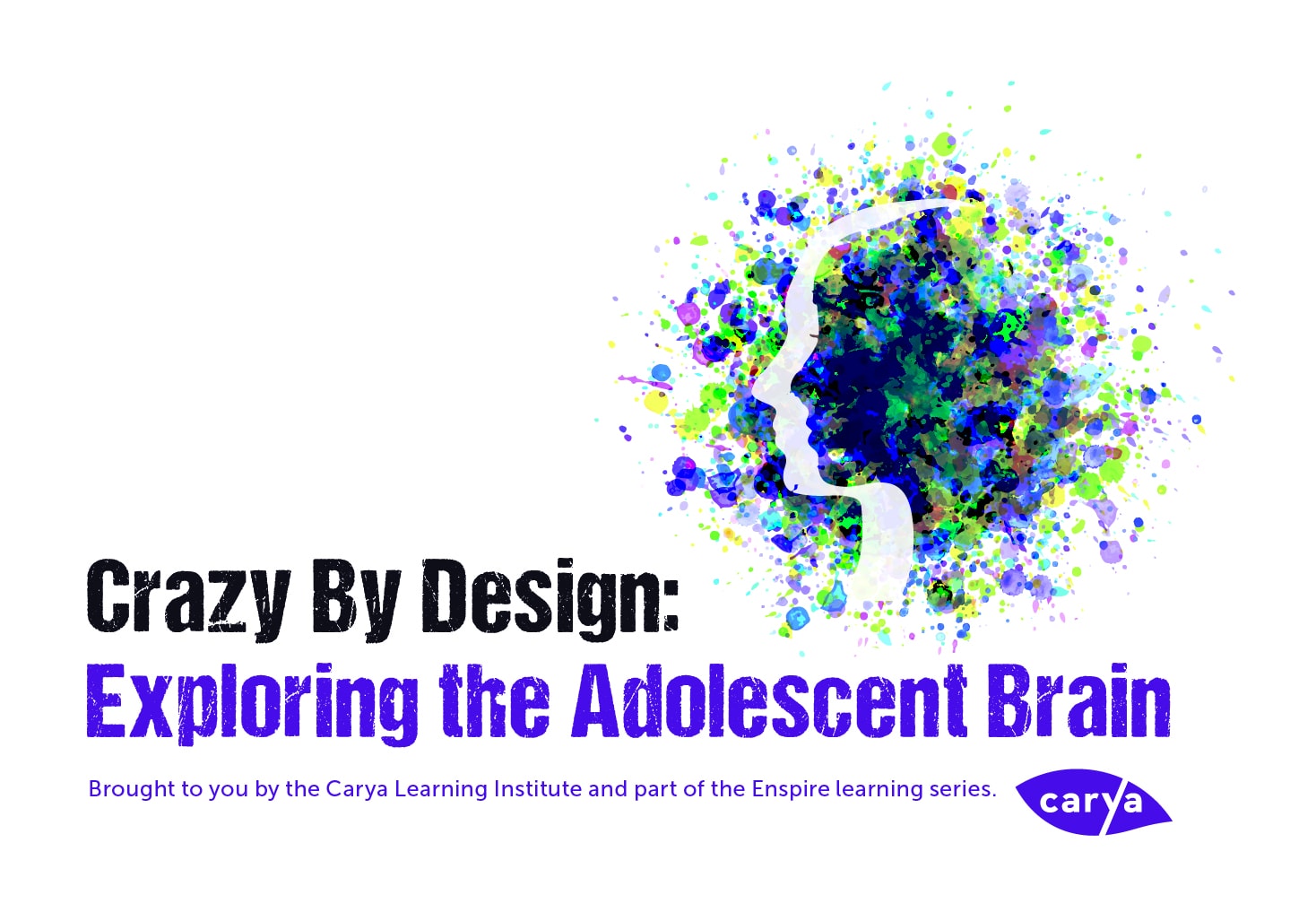 After infancy, the brain's most dramatic growth spurt occurs in adolescence.  To those living and working with teenagers, this exuberant burst forward might seem like crazy mayhem but it's actually careful design.
Crazy by Design sheds light on the complex, exciting and challenging years preceding adulthood, engaging audiences with a fast-paced and balanced mix of information and humor.
Crazy by Design helps parents and those dealing with youth understand what the latest literature and research on the teenage brain has discovered and learn positive strategies for interacting with teenagers.
Interested in hosting Crazy by Design?
Crazy by Design is available privately for parent groups, schools and any organization working with or interested in teenagers.
We can facilitate from 2 hours to a full-day and we tailor the content to make it relevant to your interests.  Costs start from $500.
For more information please contact Denise at denisem@caryacalgary.ca or 403-205-5225