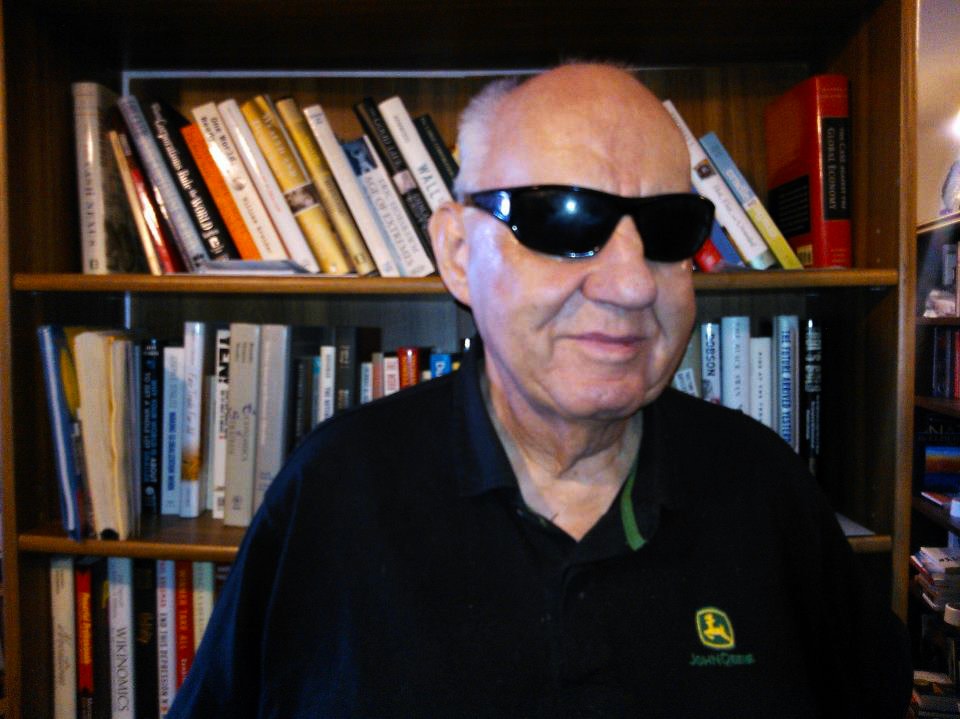 An Elder Service Corps project
Everyone's got a story to tell. Clem Blakeslee's story is a pretty amazing one.
Clem is 83 years old. He has a number of university degrees, and flourished in several careers, including teaching, journalism and broadcasting. His passion for learning is surpassed only by his great love of non-fiction books, and over his lifetime he has built a library of more than 5000 volumes. This impressive collection spans countless subjects, including world history, business and economics, genetics, medicine, biology, comparative religion, cultural anthropology and more.
These feats would be impressive for the average Joe or Jane, but Clem is even more remarkable than most. Clem has been legally blind from birth. As he filled his library, he would purchase both the audio book and the paper copy of his volume of choice. The read-aloud version was for him, and the written edition was for his friends, colleagues and students. He knows the contents of his books inside and out without having read a single word.
Clem has now moved in to an assisted living facility, where there is no room to store his amazing library. It's hard for Clem to be separated from his books, but he's hoping to find new and creative ways to share his wisdom. With the help of carya's Elder Service Corps, Clem is hoping to find a new location for his collection, a place where his library could remain intact. He'd love to contribute his immense knowledge to whatever organization agreed to house the books by hosting workshops, giving talks and leading discussion groups.
In our internet age, most of the information we need is a few keystrokes away. However, there is still immense value in reading in depth about a subject from a paper volume that you can hold in your hand. The benefit is even greater when the book comes with a librarian who knows its contents like the back of his hand. Clem's books are his legacy, and he hopes to see them continue to be used to spark conversation and build communities of people interested in lifelong learning and growth for years to come.
If you know of an organization that could benefit from Clem's library, please contact Lauren Mangion.
Our next Elder Service Corps cycle begins on April 18th. If you would like more information about how you or an older adult you know can be a part of Elder Service Corps, please call 403.269.9888.