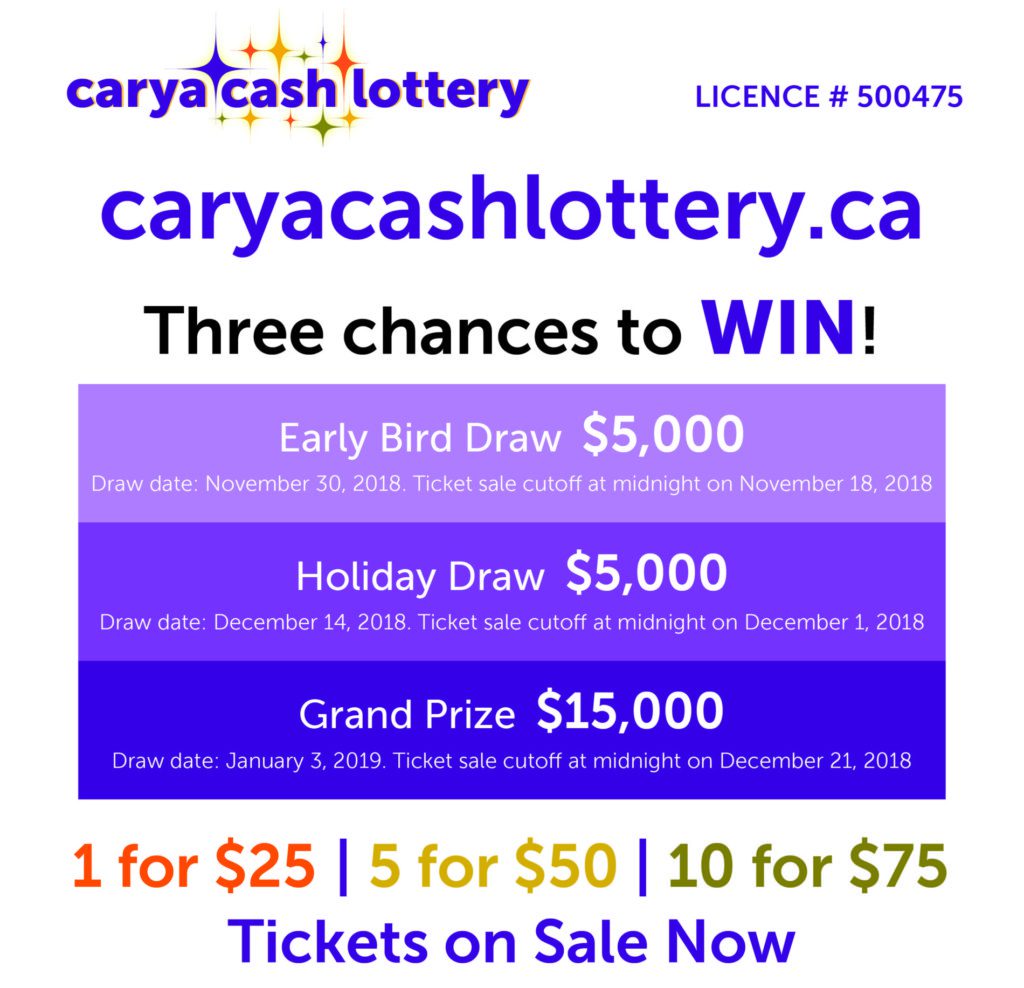 It is an exciting time at carya! We have launched the very first year of the carya cash lottery! The money raised from this lottery will go directly to programs within the agency that are in desperate need of funding.
This amazing agency helps people in need of all ages, from babies to older adults. carya is a well-respected organization that provides parenting support, programs to help keep youth in school, and at the same time is a leader in the care and well being of seniors. The services carya provides are in high demand, with the need increasing every year. Many of the programs have extremely long waitlists; to address this we are always looking for new and innovative ways to raise much needed funds.
The result is the carya cash lottery!
We have some amazing cash prizes that would make this upcoming holiday season a memorable one! There are three chances to win! CASH prizes are as follows: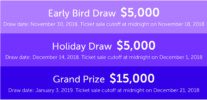 You can buy your tickets online here (just click on the BUY NOW button) or you can download the form here and mail in your order. You can also come visit us when we are out and about in the community, you can find the dates and locations here. Tickets purchased before November 18 are eligible for the Early bird draw of $5,000! Get your tickets now as tickets are selling quickly!