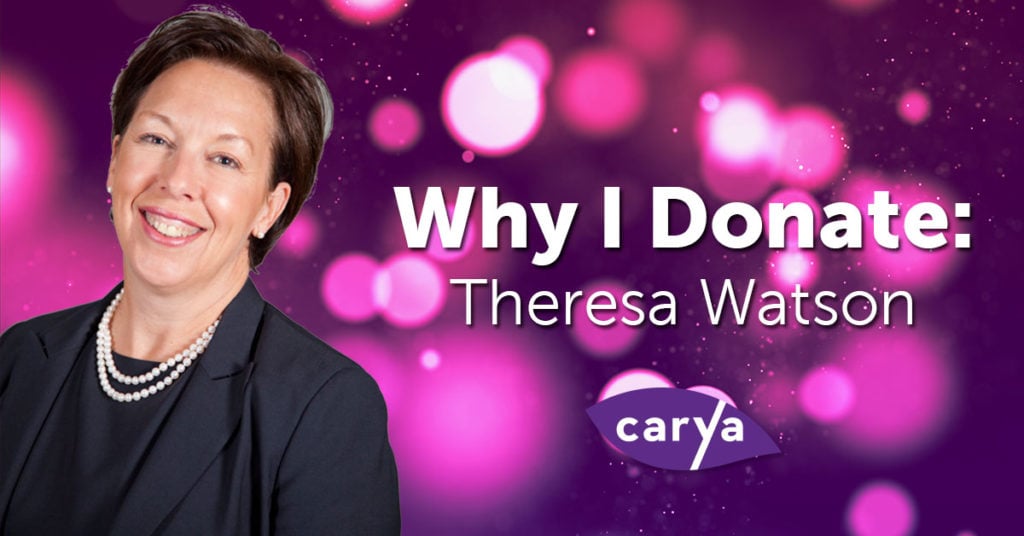 One of our committed supporters talks about why she supports carya and why you should, too.
Driven, educated and successful, Theresa Watson knows how to do her research. When choosing a tenant for a building she owns in southeast Calgary, she connected with carya and determined that we'd be the perfect fit. Since that first meeting five years ago, Theresa has been a committed and generous supporter of carya's work.
With an engineering degree, an MBA and a law degree in progress, it's not a surprise that education is a priority for Theresa.  "I think education is one of the keys to getting people out of poverty, into better personal situations, to making sure people have good jobs and making sure people are happy, healthy and wise," she explains. That passion for education is what got her interested in Sirius, a carya program that helps high school girls develop confidence and leadership skills. When Theresa and some of her MBA classmates created a philanthropically-minded group called L'EMBA (Ladies Of the MBA), getting the group to join her in supporting Sirius wasn't a hard sell. Since then, the group has raised invaluable funds and even organized their own fundraising event in support of the program. Some of the ladies have participated even more deeply in the program as Allies. Through this work, Theresa and her friends have helped countless girls who might not have otherwise graduated find success at school.
Theresa believes in Sirius, but she wouldn't support the program if she didn't also believe in the organization behind it. "Instead of trying to fit a person into a program, carya looks at each person they work with to see what they need and gives them options. Because you have so many tools in your toolbox, people who need support can get it in a way that works for them," Theresa explains. "I also like that carya is more focussed on preventing crisis situations, instead of waiting until a crisis has already happened and then trying to help people. Once people get into bad situations, it can be very difficult to get out. If you keep them from getting there in the first place, which carya does, it can be much more effective."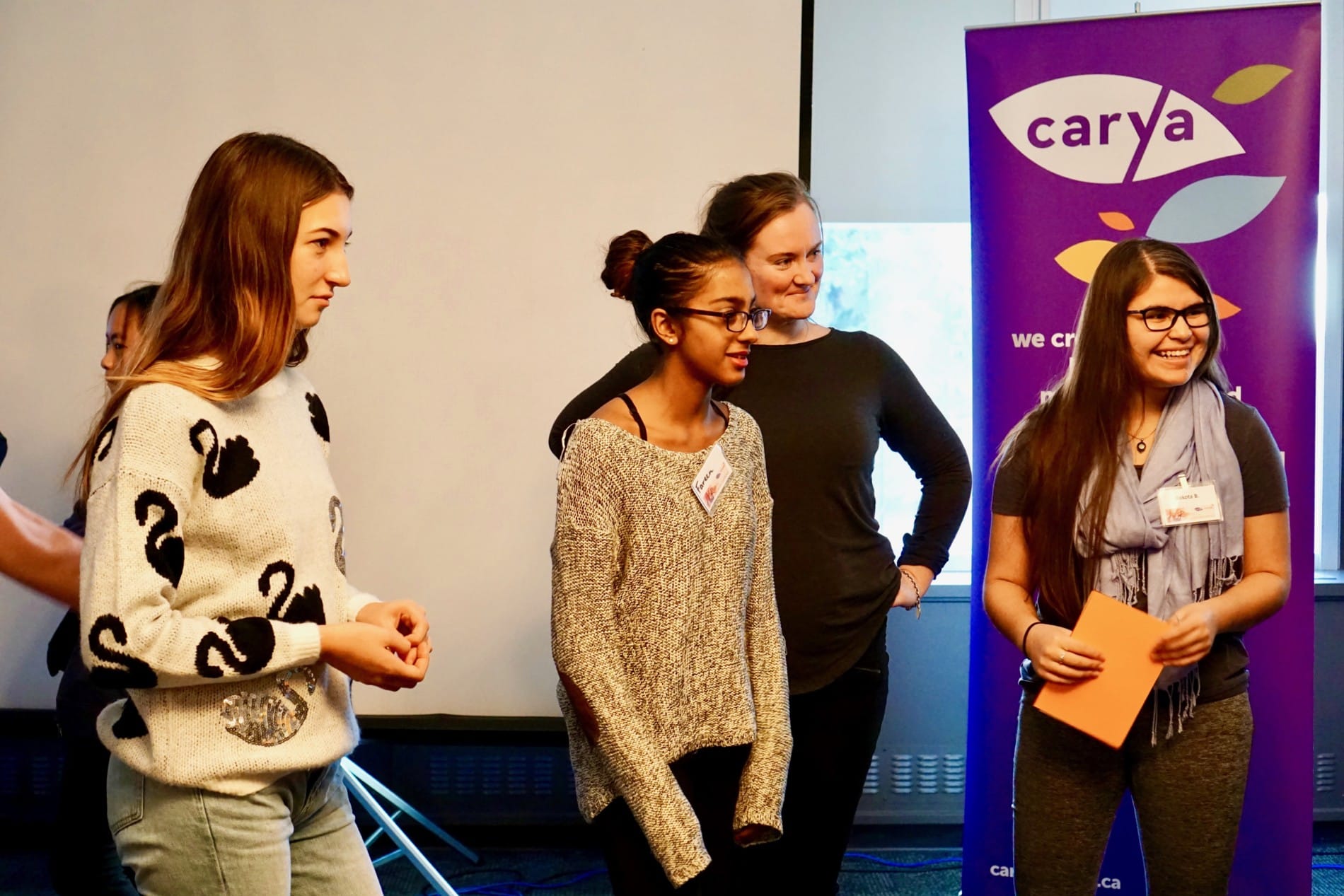 We feel so fortunate that Theresa continues to support our work year after year. "It is fitting that such a strong, bold and passionate woman would be drawn to supporting our girls programming," says Lisa Seel-Thompson, Managing Director of carya's Multigenerational Resilience & Community Development team. "She just gets it; the importance of supporting young women to be successful and confident. She is so much more than just a donor but also a cheerleader, advocate and role model." The reason that Theresa continues to back carya is simple – our programs work. "All the girls that started Sirius two years ago are graduating from high school now," she explains. "That speaks to the effectiveness of the program. I've seen the projects the girls have created and seen their self-confidence after having completed the program." Theresa also recognizes that the positive impacts of Sirius reach more than just the girls in the program. "If you target one person at a time you end up impacting the whole family. When you support a youth you're actually helping the whole family around her, not just one girl."
Theresa has lent her wisdom to many facets of our organization and has recently brought in her husband Mike to contribute his expertise. They see special promise in our East Village development. "Having something that's so visible in the community, that people of all ages and economic situations will be exposed to, I think that will really help carya," Theresa points out. "Having that space and being able to offer services right in the centre of the city will be great." We look forward to having Theresa and her family, friends and business associates in our corner as we continue to grow and change in response to the needs of Calgarians.
Without donors like Theresa, we truly could not support 40,000 people of all ages every year. Please donate today to help carya continue to be here for Calgarians in their time of need.