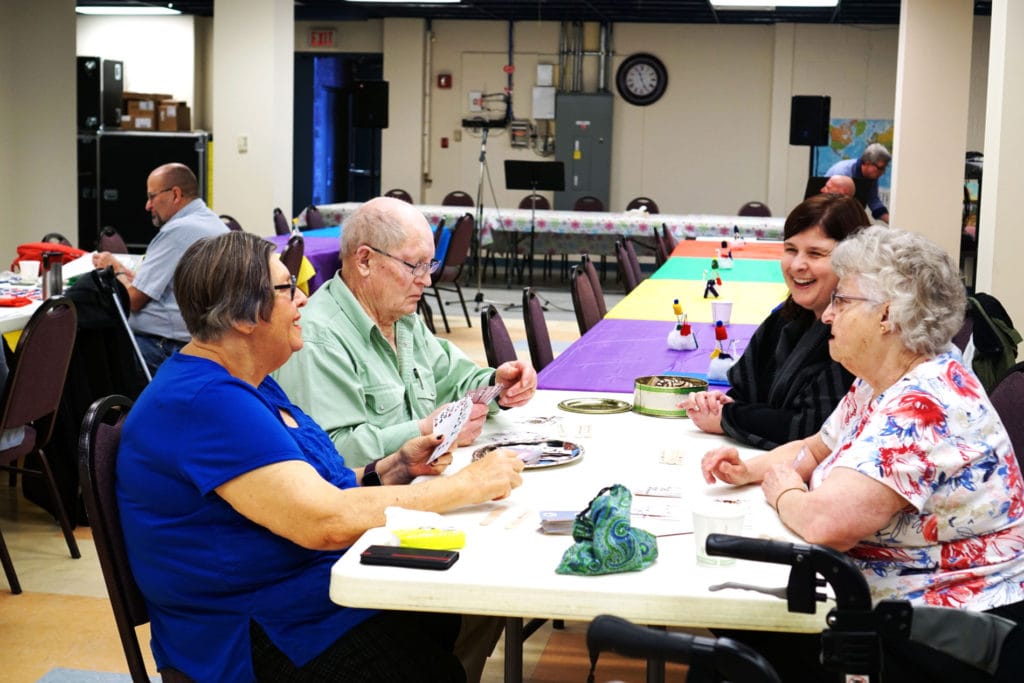 Our Temporary East Village Home
It's a new year, and we're excited to kick of 2018 with a brand new space! Well, new to us, that is. As of January 1st, carya has taken over part of the main floor of the Salvation Army Centre of Hope building. carya EAST is now open and offering programs for residents of the East Village and beyond!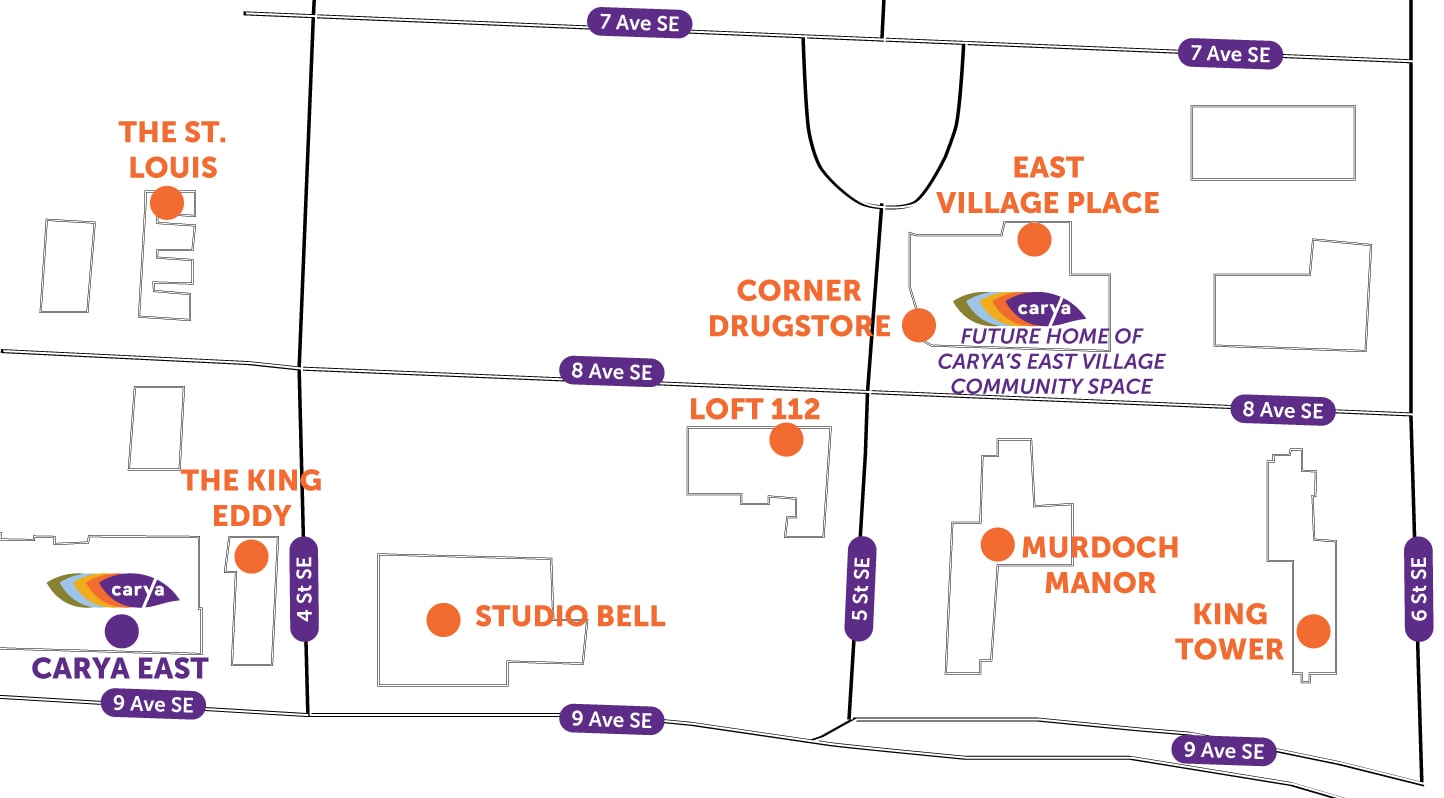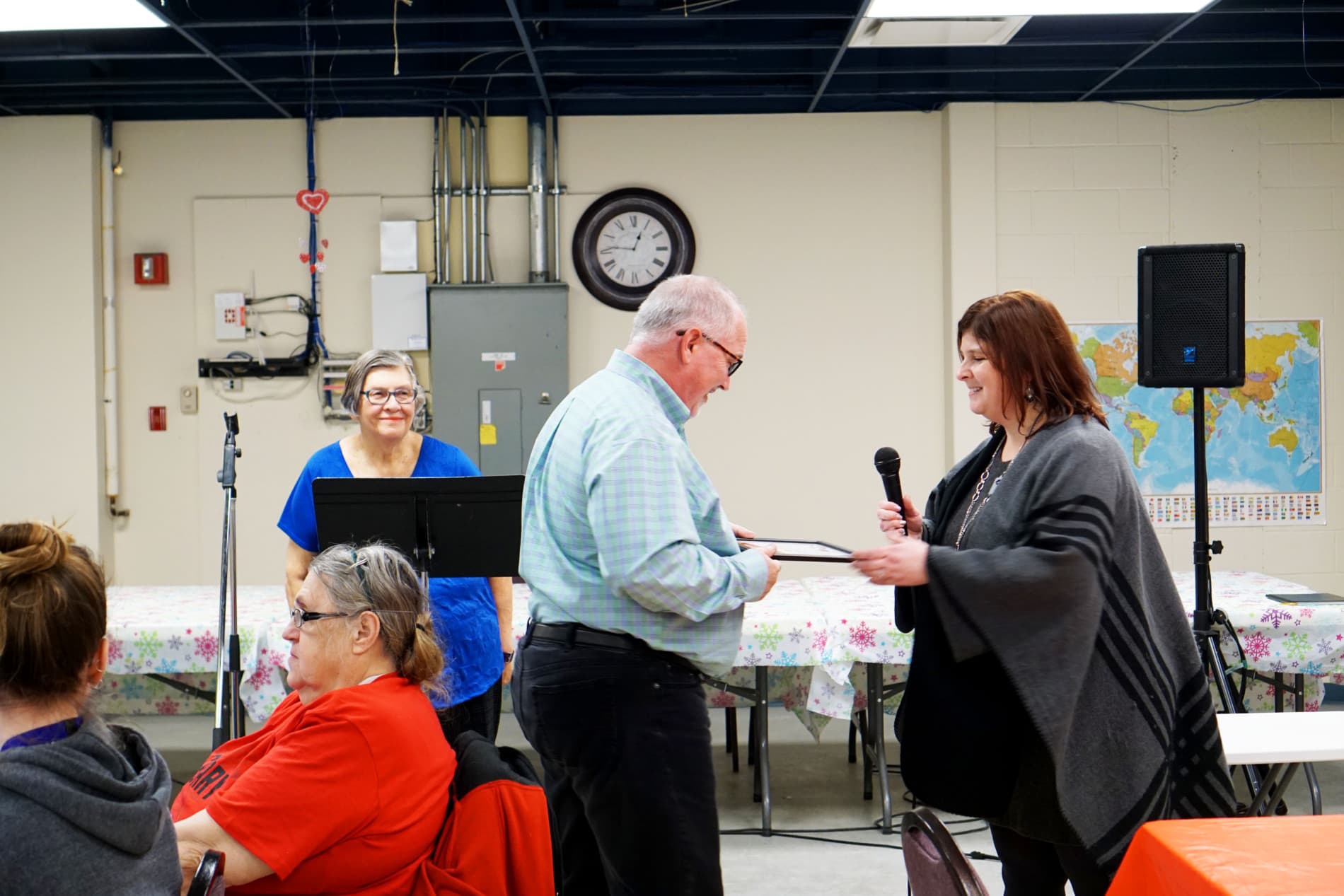 carya EAST occupies the space formerly known as K2EV, which was managed by the Kerby Centre. We're lucky to be able to step in with many successful programs running and relationships already established. As they pass the baton to us, we say thanks to the Kerby Centre for all of the work they've done and continue to do for older adults in the East Village!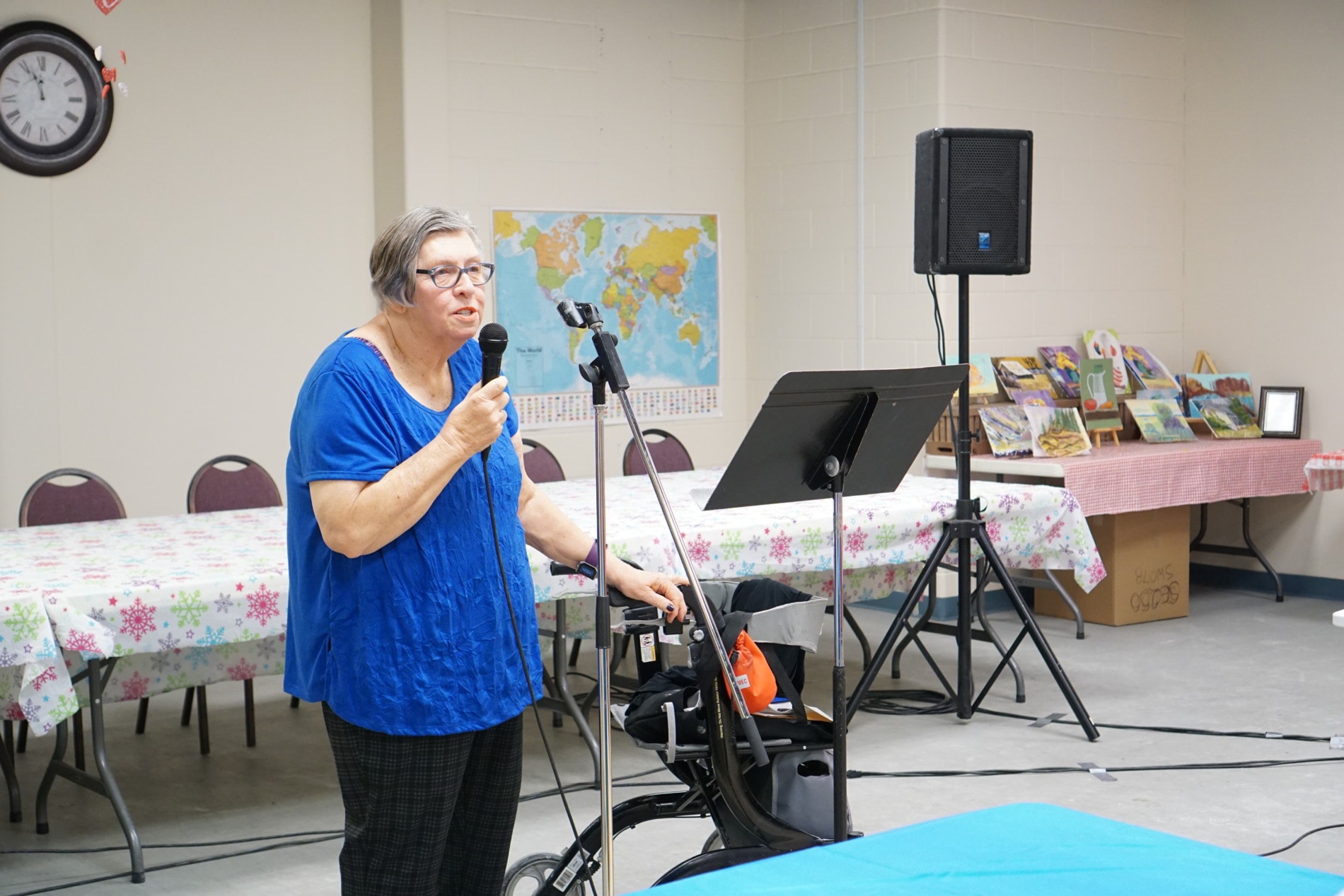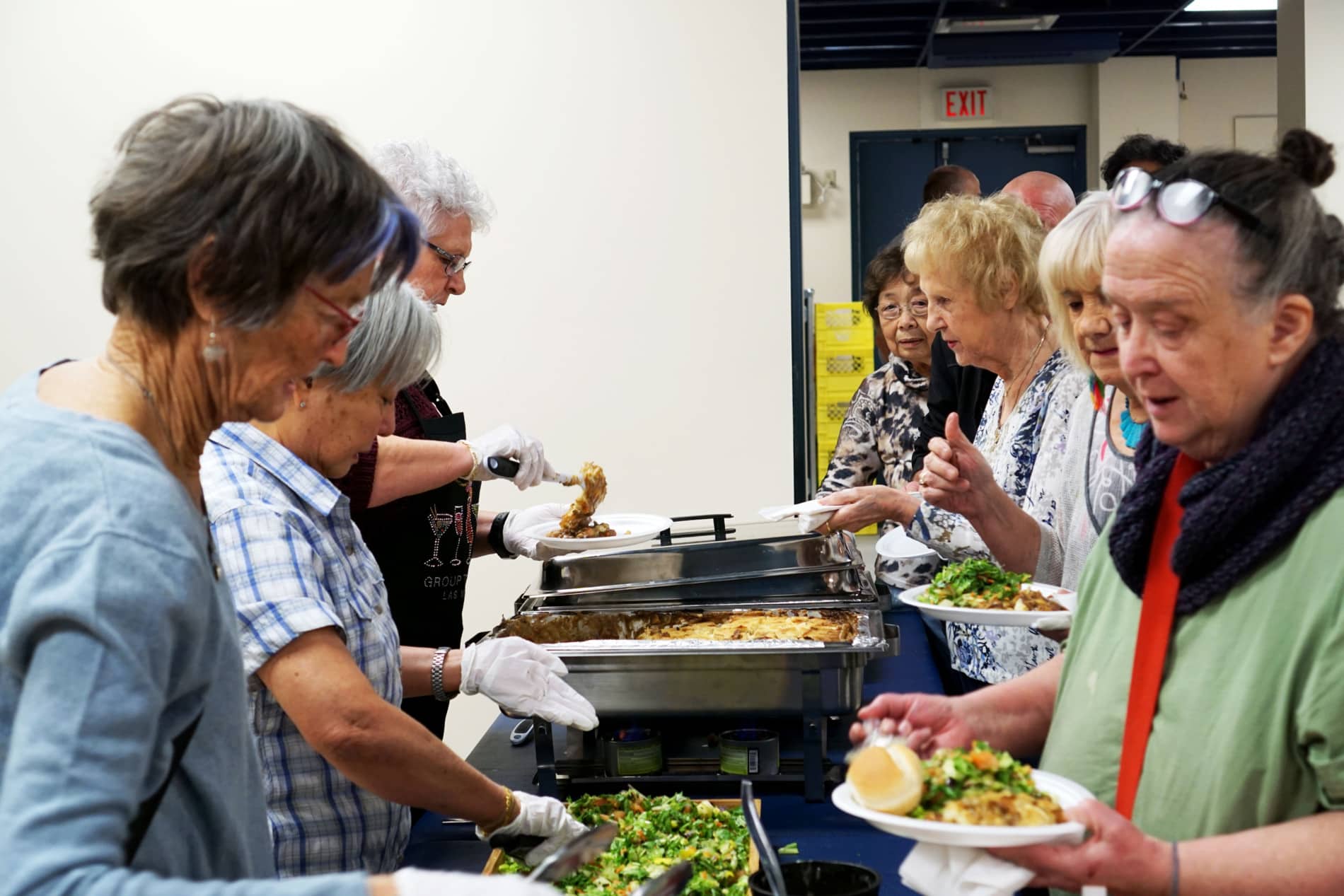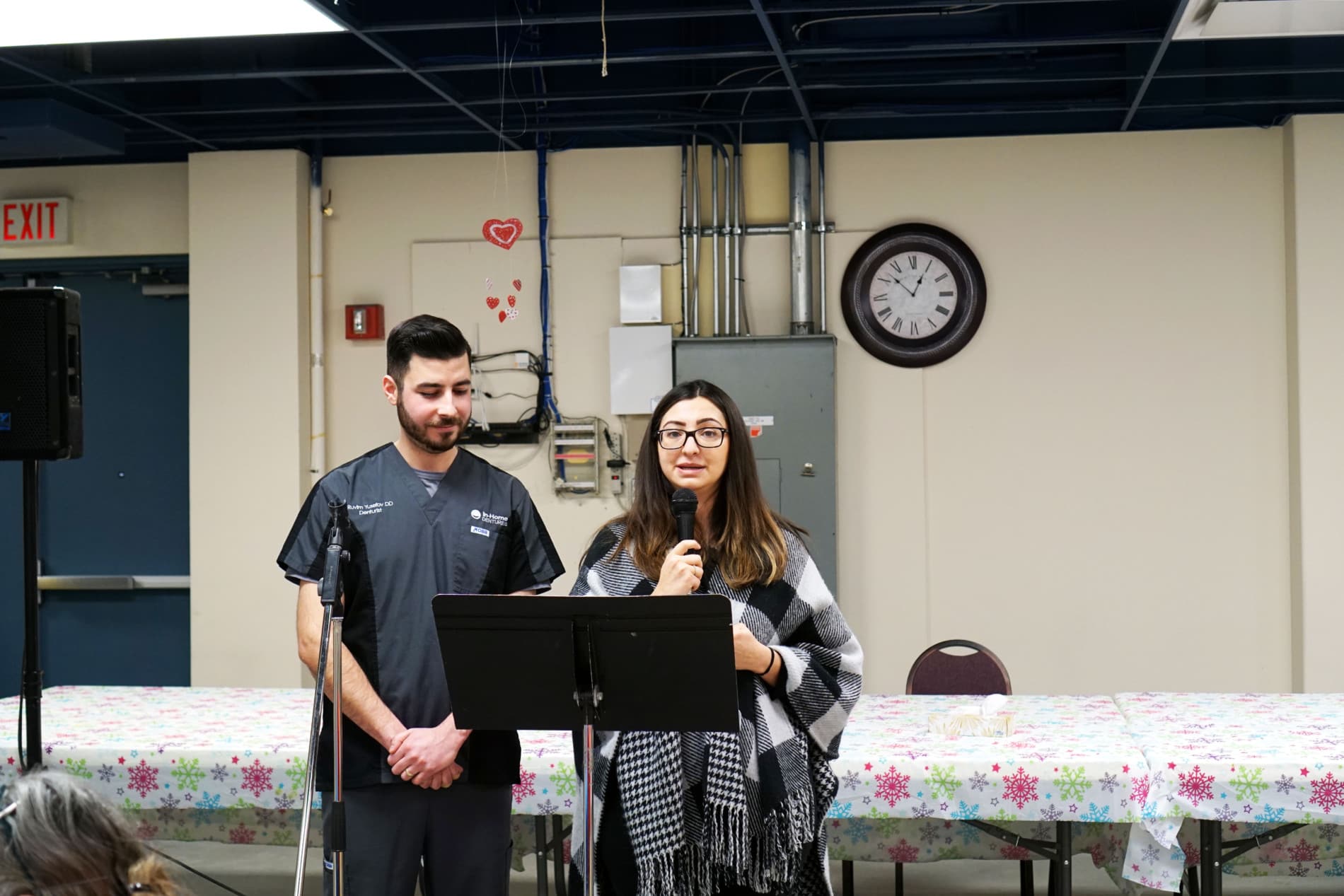 We've been running programs in the space since the beginning of the year, but last Wednesday marked the official launch of carya EAST. We celebrated this new chapter at the East Village Chow and Chowder, a monthly event where neighbours come together for a hot lunch and conversation. There's often a presentation from an East Village business or organization, and this month we were lucky enough to have East Village Dental join us to talk about dentistry options for older adults. At carya we're all about community, and it felt fitting to have so many members of the East Village community there with us as we celebrated the opening of our new space.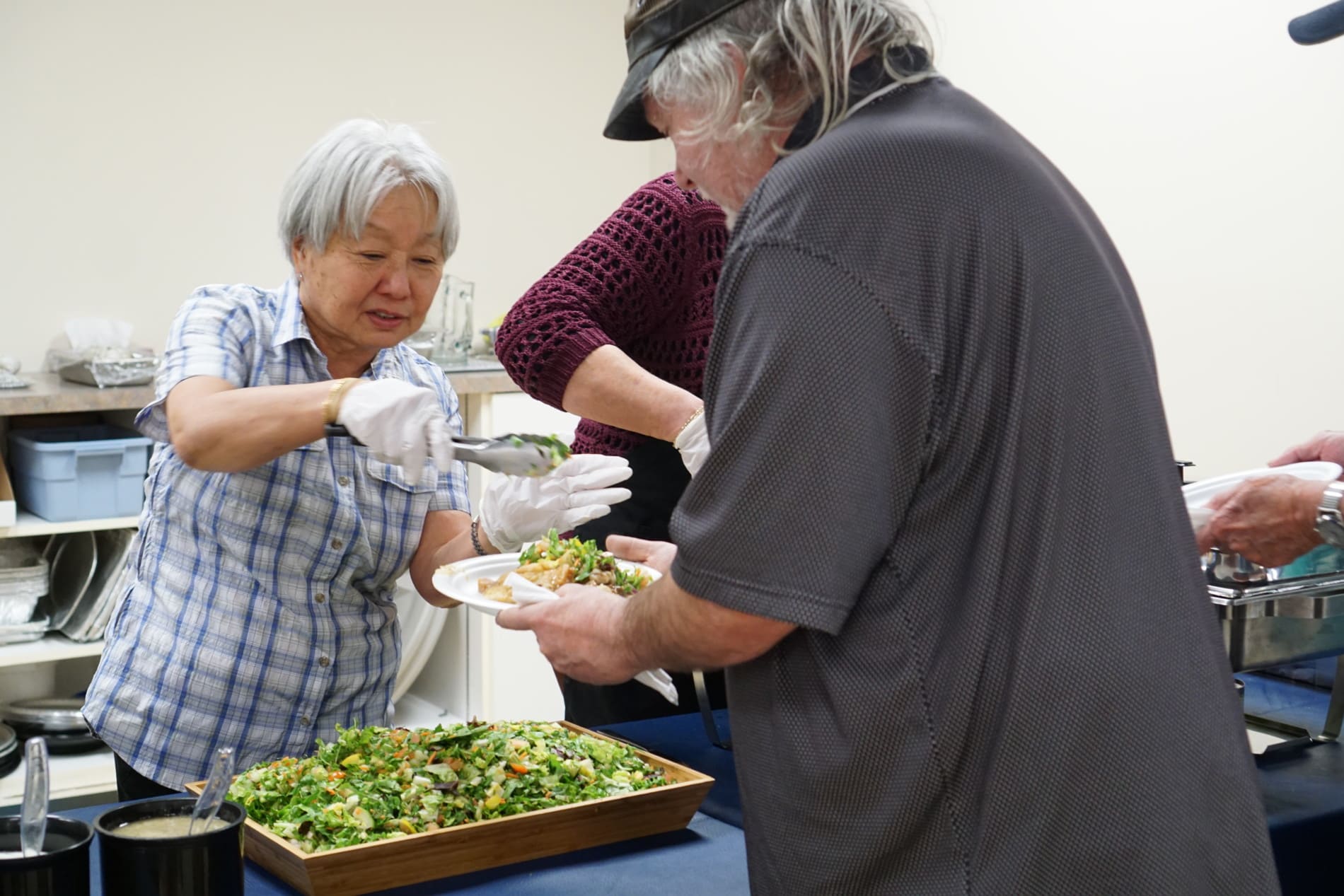 If you've been paying attention to our East Village updates, you might be wondering how carya EAST fits in to our long term plans. Well, we just couldn't wait until construction on our new, permanent space was finished and really wanted to establish a home base in the East Village sooner rather than later. carya EAST is our short term home as we continue to work on bringing our permanent space to life.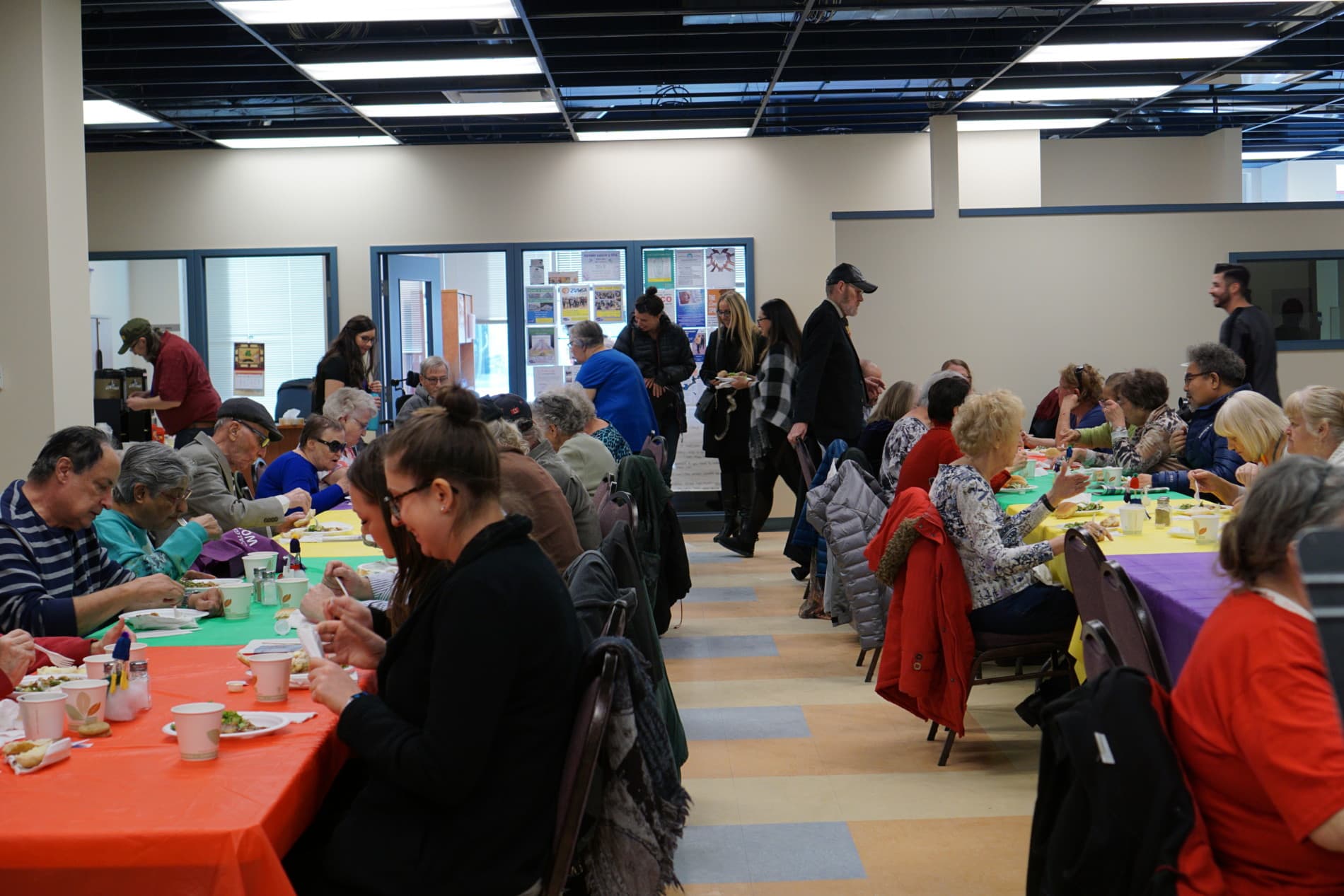 We're lucky to have support from some key partners in making carya EAST a reality. The Calgary Municipal Land Development Corporation has provided us with important funding for the space. We also continue to receive support from Druh Farrell and her team, FCSS and many other East Village stakeholders. We look forward to continue to work with them in the coming months and years to bring people together and provide programming that benefits the community.
Subscribe to our newsletter or stay tuned to our East Village page for updates as our programs and services in East Village evolve. We plan to bring in programming for residents of all ages and to continue providing a space where neighbours can come together. If you're in the area, make sure to stop by carya EAST and say hello!